Roland Berger and BDA Partners present
Consumer & Retail Forum Singapore
Consumer 2030: Building on new foundations
June 15, 2023 at 3:00 pm - 6:00 pm
In the current decade, consumer goods and retail industries will likely experience their fastest and most profound transformation in history. The pandemic has accelerated and amplified long-term consumer trends, reshaping the industry at a faster rate of change. The 2030 Consumer will be more health cautious, will go for speed and convenience, will expect brands to be authentic and care for the planet, and be more digitally savvy than ever.
In this context, "disruption" has become a buzz word. CPG brands should expect consumer engagement to become more interactive across channels, more complex, data-rich and fast changing… Retailers should revisit their formats to support new customer experiences in-store and on-line, to continue to drive traffic and differentiate through service and convenience.
In our forum, we invite brands retailers and investors to discuss what's next:
- What upcoming disruptions have the potential to radically transform consumer industries in Asia?
- How can large and global brands respond to market changes and capture new opportunities?
- How can new and niche players take advantage of the moving environment and what are the investment opportunities in this context?
- How will Asian consumer markets evolve and what new capabilities will drive the success of future leading brands?
Agenda


Opening
Mark Webster, Partner, Head of Singapore, BDA Partners
Jiri Krivacek, Partner, Investor Support, Roland Berger Southeast Asia
Panel Discussion
A. Who are the next disruptors? (digital or otherwise)
Moderator: Julien Bourdiniere, Senior Partner Consumer Goods and Retail, Roland Berger Southeast Asia
B. Future competitive landscape
Moderator: Karen Cheung, Partner, Head of Consumer & Retail, Asia, BDA Partners
Cocktail reception
Please register to join us!
Westin Singapore (12 Marina View, #2 Asia Square Tower, Singapore)
June 15, 2023 at 3:00 pm - 6:00 pm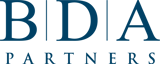 The personal information you provide to us during the registration process is processed by Roland Berger to:

1. identify you as a registered attendee of the event, give you access to the event, send reminders and let you know in case there are any changes to the event (e.g. a change in the time and date when it will take place) & contact you after the event, in order to request your feedback,
2. send you information material (in particular surveys, studies, content updates, event invitations) on these and similarly relevant topics by email.

Please note we will be taking photos and recording videos during this event which may be used for publication on, but not limited to, our website (www.rolandberger.com) and/or our social media channels. By participating in this event, you acknowledge the publication of photos and videos as described above. If you would not like to be included in any photos and/or videos, please let our photographer and/or cameraman know. See here for further information pursuant to Art. 13 GDPR.